Aside from having concrete poured on the south side of the building, this week has largely been another "hurry up and wait" week. We are still waiting on the framing inspection, but at least the electrical and plumbing work has received the stamp of approval.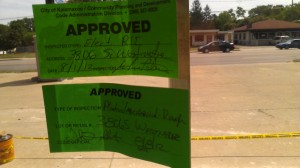 On Wednesday concrete was poured on the south side of the building, and now we need to wait a few days for it to harden enough to drive heavy trucks on it.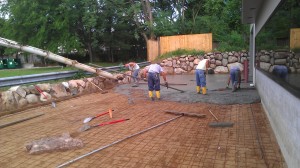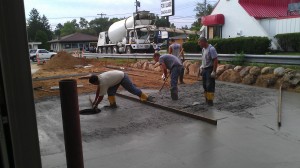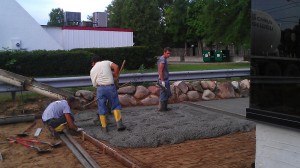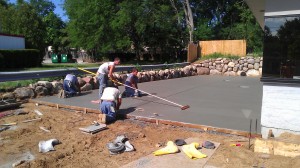 This weekend the City of Kalamazoo is scheduled to close part of Westnedge so they can dig down and repair or replace the pipes that will be connecting us to the sewer. After that is done we'll be able to fix that corner of the parking lot. Next week the fresh concrete should be hard enough that heavy trucks can drive on it, and we'll be able to have the insulation blown in. Hopefully we're about a month from completion!