With the concrete floors poured, framing could begin this week!
Due to the Memorial Day holiday on Monday and the rain we're having today the builders have only worked two days this week, but the building has come quite far in only two days! What started out as this big pile of lumber…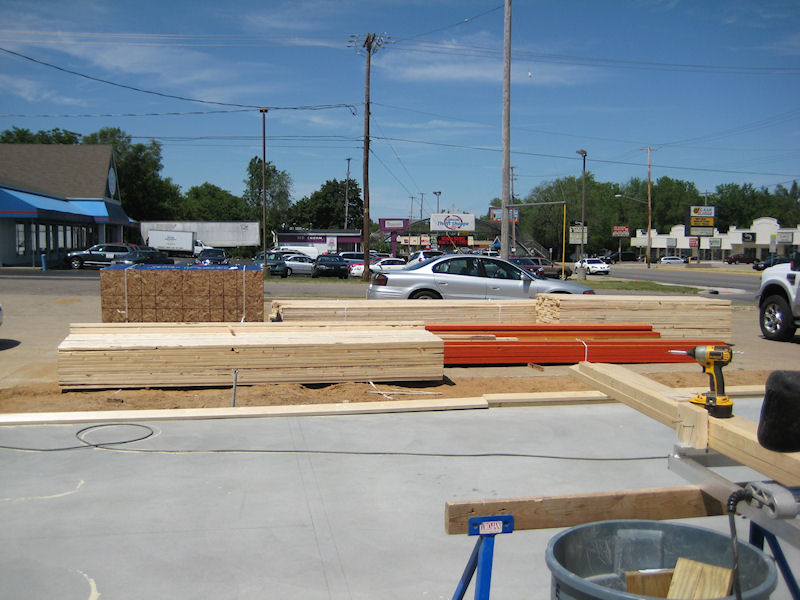 …has been transformed…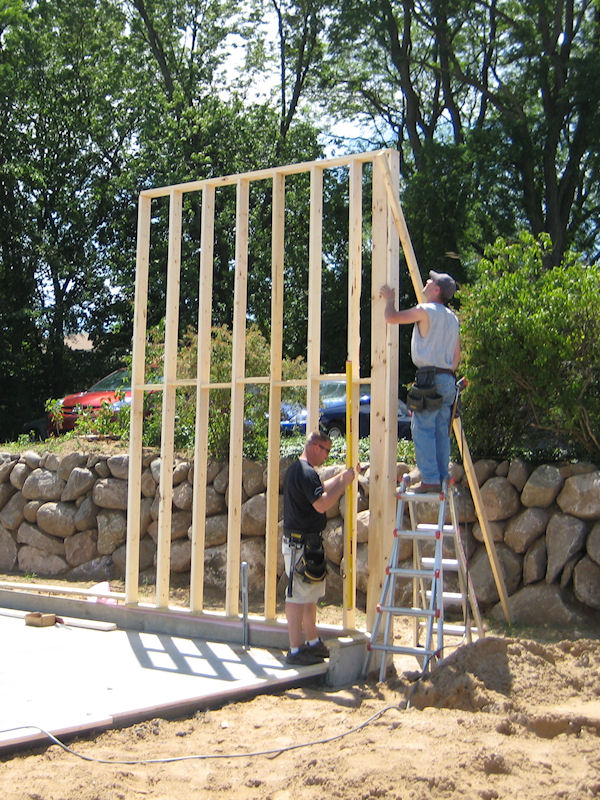 …in just two days…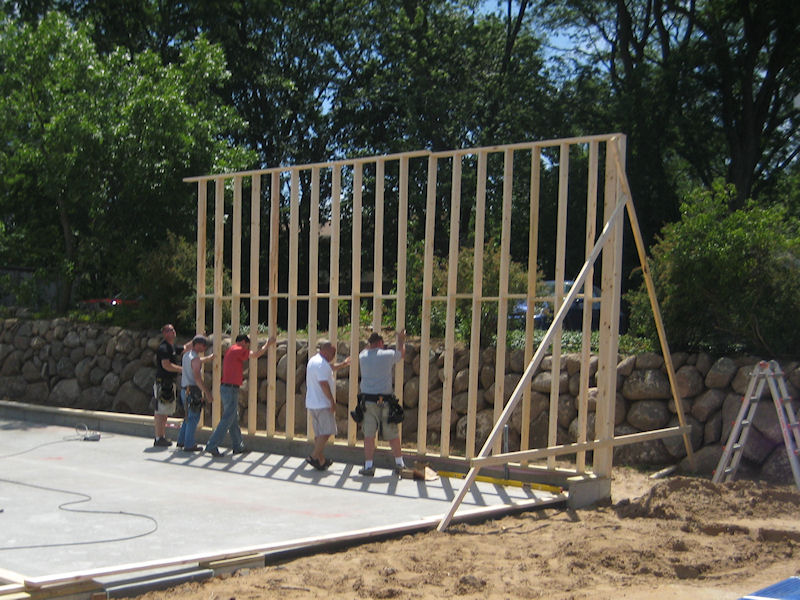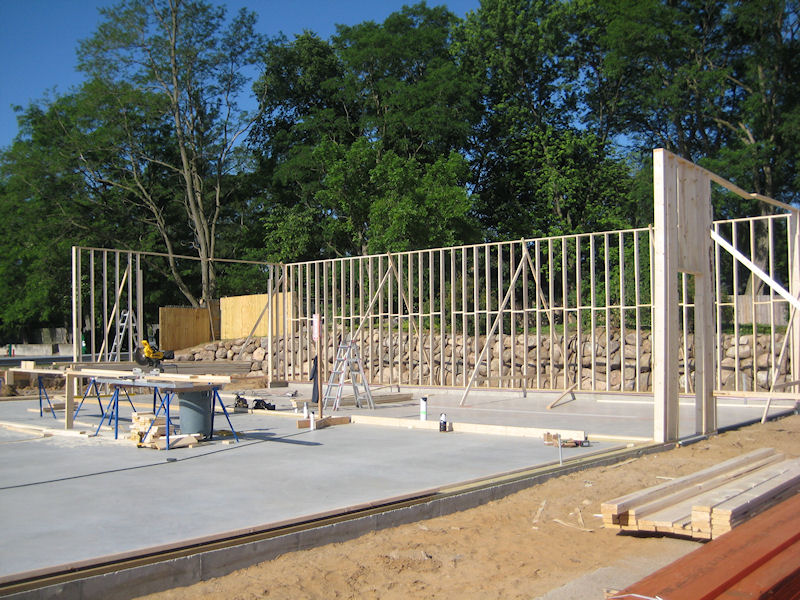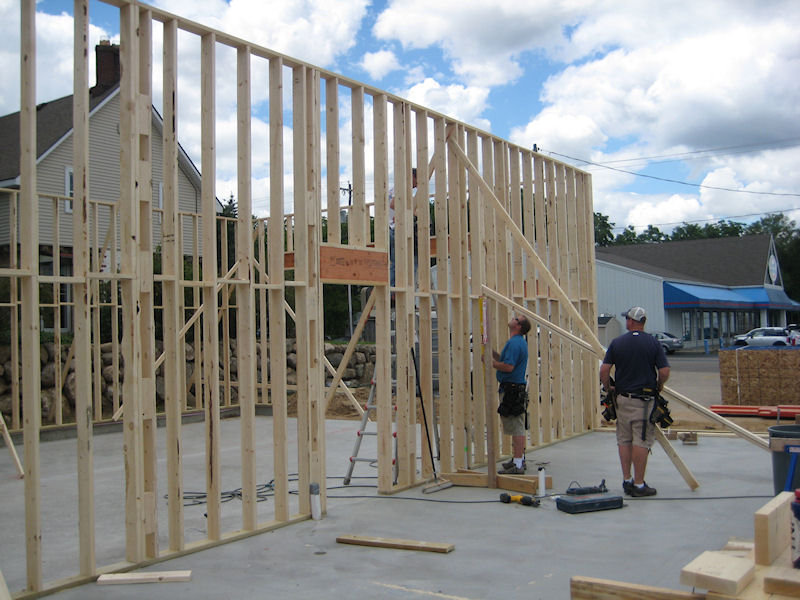 …into four walls for the back half of the building!
Framing continues next week!